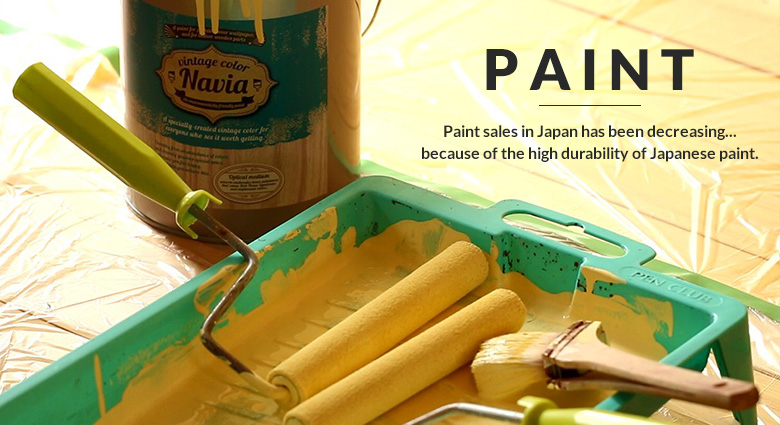 RESTA Japanese products
Paint
RESTA primarily provides water based paint. The quality of Japanese water based paint compares well with oil based paint. Oil based paint requires a complicated trading procedure, but the procedure for water based paint is as easy as common goods. The lineup below is carefully selected by our experienced staff. We are happy to make a special order just for you too. Please feel free to contact us if you don't find what you are looking for.
Paint for indoor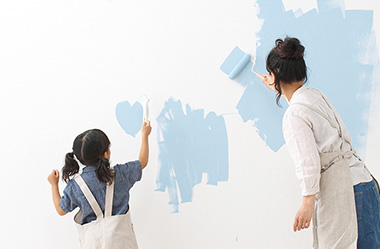 J-COLOUR
Water based paint ranked the highest in the Japanese environmental standard. Lineup includes more than 200 colors and 4 different sizes. It's able to be used on vinyl wallpaper.
Category page in Japanese
Milk paint series
MILK PAINT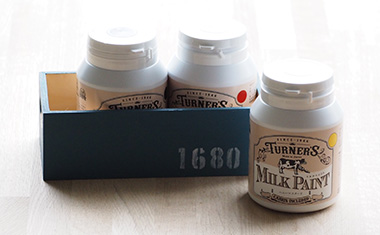 Indoor based paint that ranked highest in the Japanese environmental standard.
MILK PAINT for GARDEN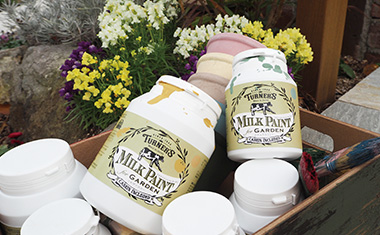 Outdoor water based paint has excellent durability.
Antique medium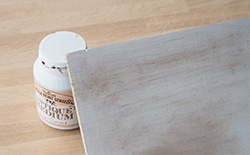 Special paint to create a 'dirty' look. The brown color imitates a well used texture.
Dust medium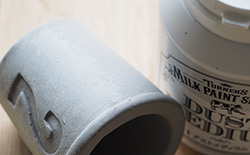 It replicates the white dusty texture of old paint.
Plaster medium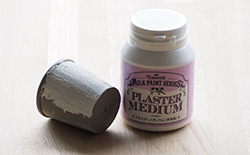 It creates a three dimensional appearance just like cement plaster. It can replicate concrete or bricks by adding colors.
Cracking medium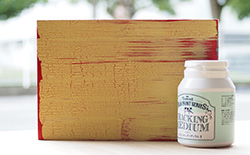 Paint based coat, cracking medium and another base coat. This process creates a cracked looking surface.
Top coat clear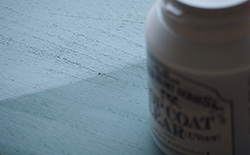 Clear coating to protect milk paint.
Multi primer
for MILK PAINT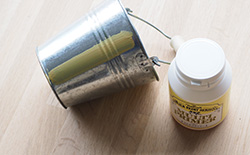 Use of base coating on a flat surface of plastic or metal helps MILK PAINT stays well.
MILK PAINT KIT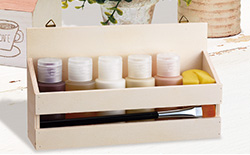 A trial kit includes 3 colors of MILK PAINT, a Cracking medium and an Antique medium.
MILK PAINT
MEDIUM KIT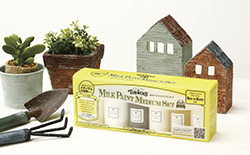 A popular trial kit with 6 full types of medium.
RUST MEDIUM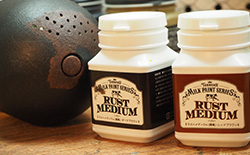 By using a mixture of two different tones of brown color, it imitates rusty steel.
Unique paint
IRON PAINT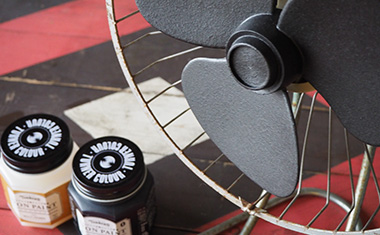 You can create a steel look by patting the surface with a brush.
Multi primer for IRON PAINT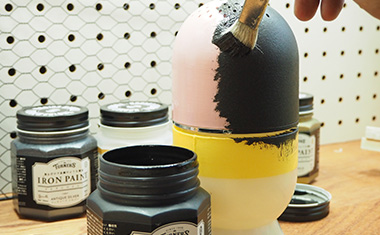 Use of this base coat helps the water based top coat stays well.
CHALKBOARD PAINT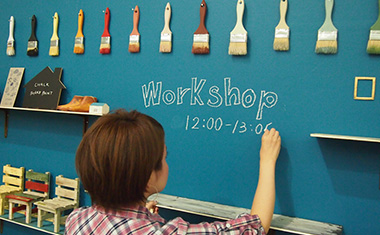 You can create chalkboards anywhere. 20% of water compared with the paint will make it easier to apply.
MAGNET PAINT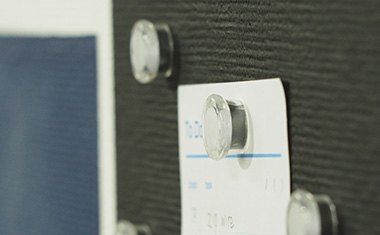 Steel powder contained in the paint will result in a magnetic surface. It will help create a perfect chalkboard by using a base coat of 'CHALKBOARD PAINT'.
Functional paint
Multi purpose paint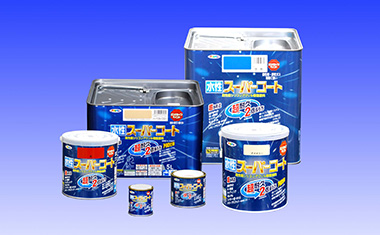 It has the highest durability among all water based paint for DIY in Japan.
Thermal barrier coating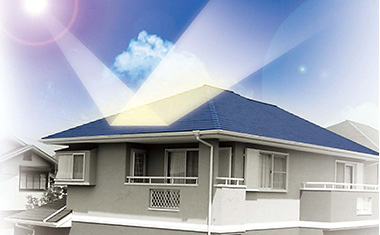 It helps your roof, outside walls and inside of the house stay cooler by reflecting the infrared light which creates heat.
Paint for iron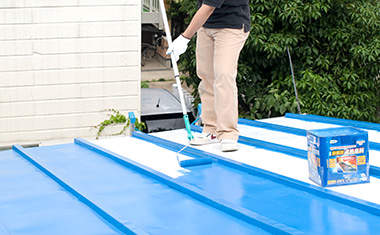 Suitable for iron. It reduces the development of rust and has a strong coating against ultraviolet rays.
For concrete and asphalt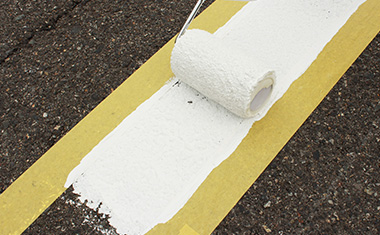 Paint particularly made for the surface of roads where it is required to be extremely durable. A few different types are available to color concrete, draw white lines on the road and more.
Stain resistant paint for buildings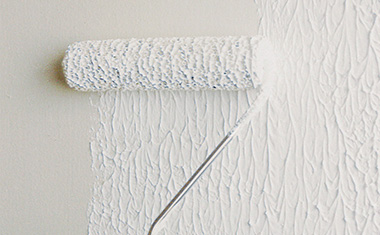 Water based paint that protects the walls from exhaust gas. Lineup includes a silicon contained type, paint excellent in durability against ultraviolet rays and more.
Anti-rust paint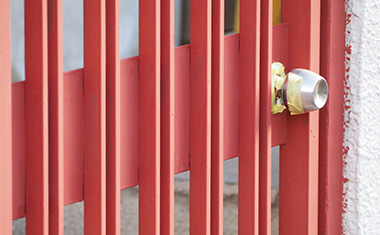 Very first patented paint in Japan where salt damage is a very common problem. Anti-rust paint has improved over a period of time.
Transportation of paint
The trading process of water based paint is the same as the process for common goods. When the paint is in a spray can or it contains organic solvent, the process is much more complicated because it's considered as dangerous goods. Some countries and ports prohibit bringing in these types of paint. If the country or port allows it to be imported, RESTA is able to export it for you with an additional charge. Please advise the details of the paint you are looking for. And we will suggest the most suitable paint for your need.

OTHER PRODUCTS