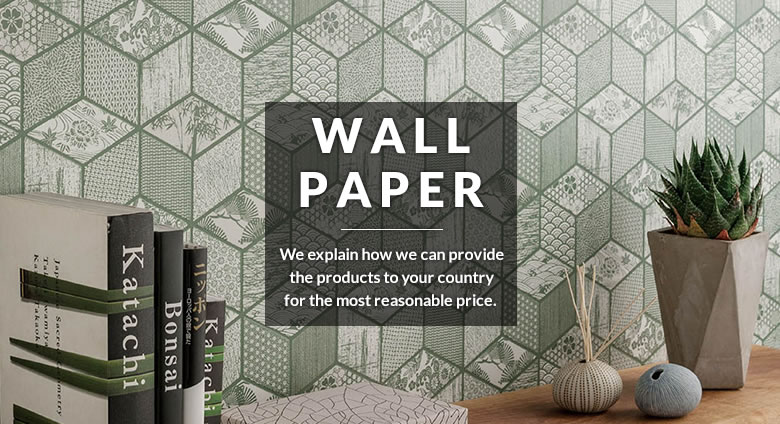 RESTA Japanese products
Wallpaper
RESTA started its business from wallpaper and is famous for its knowledge and sales of wallpaper in Japan. We sell over 100km of wallpaper per year and that helps us provide the most reasonable price in Japan. We are confident that we can provide the most reasonable but quality wallpaper for your country. We can offer any product from all the leading manufacturers.
Manufacturers we deal with
Features of Japanese wallpaper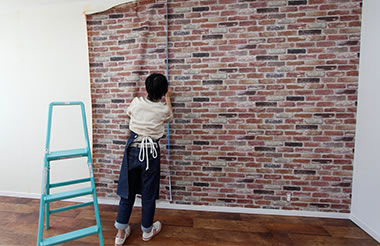 Approx. 90cm of width
The width of Japanese wallpaper is 90cm compared to 50cm of standard wallpaper from around the world. The biggest benefit of the extra width is the seam being difficult to spot. On the picture, she is hanging the third sheet of wallpaper. Can you spot the seam between the first and second?
Standard type with reasonable price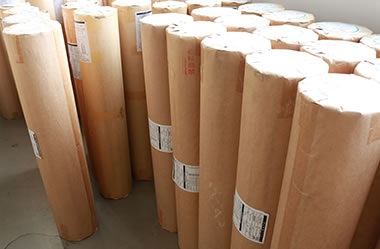 Cheaper than US$1 per 1m*
We are able to provide standard types of wallpaper from the leading manufacturers for under US$1.* We can offer you an even better deal if you order in bulk. *at exchange rate of JPY120/US$
Wide range of patterns
Japanese wallpaper are manufactured with our excellent printing technique.
Without magnifying lens, it's hard to see if it's real or not.
Wood grain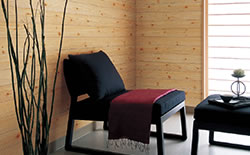 Bricks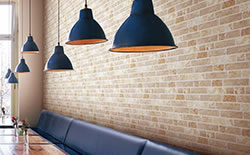 Concrete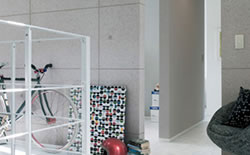 Stripes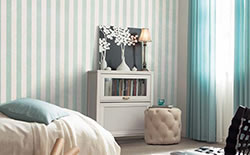 Japanese style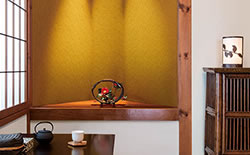 AND MORE!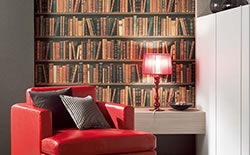 Wide range of functional wallpaper
Antibacterial

It prevents bacteria attaching to the wallpaper. It's used for toilets, hospitals and schools.
Surface-enhanced

It's hard to be torn even when scratched due to the coating of the surface. It's used for schools, houses with pets or warehouses.
Odor eliminating

It absorbs and decomposes the source of odor such as ammonia. It's used for toilets and changing rooms.
Anti-allergenic

It catches and deactivates allergens such as dust mite droppings, carcasses or pollen. It's used for hospitals or kindergartens.
Moisture absorption&
desorption/Breathable

One type absorbs and desorbs moisture to maintain the humidity in the room and the another type breathes. It's used for sanitary equipment and moldy spaces.
Energy saving/
Eco-friendly

The special material used in the wallpaper reflects the light and makes the room brighter. It's used for ceilings inside public facilities.
Elastic/Anti-crack

Using elastic materials results in its durability for walls of prefabrications whose base rocks easily.
Non-flammable

It is made of a material that does not start burning for 10-20 minutes after contact with a flame. Most wallpaper have this feature.
Water-repellent

It's used for sanitary equipment and kitchens because of the water-repellency.
Negative ion

It contains natural ore that reacts with moisture in the air and continually produces negative ions. It's often used in bedrooms.
Stain-resistant

By eliminating micro sized bumps on its surface, it prevents stains from being absorbed into the wallpaper. It's often used for kitchens and sanitary equipment.
Light weighted

It's 15% lighter than standard wallpaper. This results in a reduction in the physical workload for installation.
How RESTA has been providing wallpaper in Japan.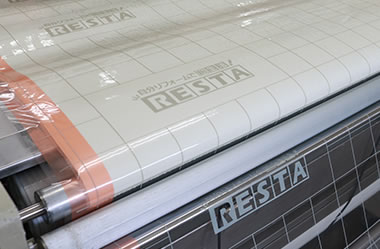 Adhesive needs to be applied before you hang wallpaper. RESTA has obtained a number of customers by selling wallpaper with adhesive applied. 80% of our customers now purchase this type. It will be difficult to transport the wallpaper with adhesive in containers, there's a secret technique we would like to offer. If you are interested, please contact us.

OTHER PRODUCTS